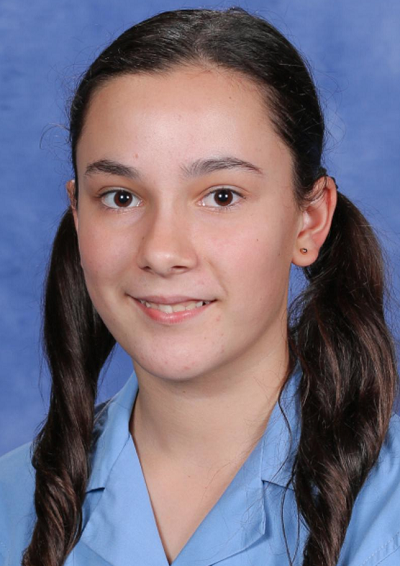 My name is Jade Wheeler and I am reportedly one out of five children that have been diagnosed with "Dyslexia" in Australia. I am now thirteen years old and I still struggle with Dyslexia.
I want to make a difference by getting the Government/Education Department to add Dyslexia to the four-year Teachers Bachelor's degree done at University. The Federal Government has only passed a law to add "Dyslexia" under the "Disability Discrimination Act." I want to advocate on the lack of Dyslexia Teacher Training at University level which through my research and personal experience is the number one reason that so many children in Australia are either diagnosed very late or go through the educational system struggling. This leads to frustration, low self-esteem and kids dropping out of school.
Dyslexia is a specific learning difficulty which is neurological in origin. It happens when individuals have a significant deficit in phonological/orthographic components of language, making spelling reading and mathematics difficult. Some of the core difficulties include auditory and short-term memory, multi-tasking, recognising and retrieving words from vocabulary and short-term memory. This is only the tip of the iceberg of what these kids have to go through. Dyslexia is not a single test diagnosis but a series of multiple tests such as IQ battery, achievement test and questionnaires, this can only be analysed by a psychologist.
I remember starting school struggling to read. I couldn't cope with math's and I was teased and bullied for my lack of knowledge of simple spelling words. I only remember one of my teachers even knowing what the word "Dyslexia" meant. I was one of the lucky ones whose parents went outside the school system to get me help from trained professionals that taught me phonics and eventually how to read more than a few words on a page. I was 8 years old at the time. I remember my mum would book a meeting at the start of every school year to educate my new teacher on what Dyslexia was and how simple adjustments would help me improve.
I worked very hard outside school and very hard inside school to try to catch up with my peers. I only wish that as lovely as all my teachers had been that they had had the knowledge to recognise the child in the corner, who felt she was dumb, who some accused of being lazy or inattentive, who ended up going to a psychologist because she thought she felt so alone. When I did an IQ test, I was so happy to find out that I was bright and smart, and I just needed the proper tuition.
There is so much evidence-based training on Dyslexia. The greatest results are achieved up to year three, and after that it becomes more difficult to make an impact on the child. Early childhood teachers have the greatest power for the greatest change therefore it is super important that they are able to have an understanding that the child is dyslexic and be able to implement what the child needs to progress. I can't tell you how important "Phonics" is in these early years, not just for Dyslexic kids but all children learning to read and write. Dr Wolf explains, "Teachers need to be empowered to identify children who are not responding to classroom literacy instruction." Once the teachers know how to identify that a child is dyslexic, there are multiple platforms that they can use and should be trained in. Technology such as Cpen reader, speech to text WordQ and coloured contact sheets can be used after the child as learnt phonics to help them work their way through school and make the best out of it.
The National Inquiry into teaching of Literacy (NITL) said half of the 34 Bachelor of Education Teacher Training Courses spent less than 5% of the four-year curriculum learning how to teach reading. Dr Wolf, Director at Centre for Reading/Language Research – Tufts University said, "The teaching of reading in most schools is based on ideology and not research." She also said "There has been an alarming decrease in reading standards in recent years, one third of the population was classified functionally illiterate, with most teachers ill equipped to teach reading to children with learning difficulties.
I am asking the Australian Government and Education department to include "Dyslexia" as part of all "bachelor's degrees in education at University" This will allow them to recognise and help children with Dyslexia. I am aware that this is not the fault of individual teachers, many of whom do their best with the resources they have. Talking to teachers they say there is little or no teaching on dyslexia and very little time spent on how to teach literacy properly using evidence-based approaches in Australian Universities. Graduate teachers say without the knowledge they find it difficult to identify or provide correct instruction to the kids. Many dyslexics can and have achieved great things. They have been known to do very well in the areas of business, design and architecture, creative arts, science and computers, music sports and acting to name a few. We need change, we need to give these children a fair go, we need to unlock the potential within this next generation of "Out of the Box Thinkers!"