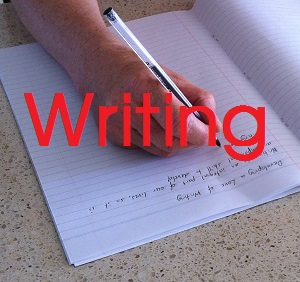 Teachers are constantly telling their students to include vivid sensory images in their writing.  However, many students find this a difficult task, not least because we rarely use such language in our everyday conversations.[divider]
Del Nero (2017) suggests three strategies for helping student construct vivid imagery.
Use 'Mentor Texts'
Find books, poems or songs that provide excellent examples of the type of imagery you would like your students to use.
Help students identify the words or phrases that help create the imagery.
Discuss the senses that are being engaged by these words or phrases.
Encourage your students to use a similar technique to describe an event or familiar setting in their life. Hint: Focus on something small, common place or event as great writers 'make the ordinary extraordinary'.
Use an 'Observation Chart'
Construct an observational chart similar to the one illustrated above.
Model filling in the chart, followed by completing the chart as a group, before expecting students to complete the chart independently.
Initially, students should complete the chart in a real setting or while viewing a picture (or video clip) before expecting them to transfer the technique to a remembered or imaginary event.
Use 'Paper Bag Similes and Metaphors'
Two commonly used techniques to write vivid imagery are similes (a comparison of two items using the words 'like' or 'as' – his eyes shone like diamonds) and metaphors (a comparison not using 'like' or 'as' – his diamond eyes).
Fill paper bags with common objects (one object in each bag) that you have readily to hand (e.g., cutlery, stapler, dice, counter, pen, tape, toys, etc).
Students look at the object in the bag and think of something else that has some similarity to the object in the bag. For example, the open stapler looks like a crocodile's jaw.
Record students' observations as similes.
Once you have compiled a list of similes, together, change the similes to metaphors. For example, the crocodile jaws of the stapler…
Note: Similes can usually stand alone as a sentence whereas metaphors are just a phrase within a sentence.
The next step is to encourage students to incorporate the imagery created in these stand-alone activities into their writing.
Check out the Writing Creatively book for more ideas on teaching students to write descriptively.
Reference
Del Nero, J.R. (2017). Fun While Showing, Not Telling: Crafting Vivid Detail in Writing. The Reading Teacher. doi: 10.1002/trtr.1575